Welcome to ClassX, the premier solution for technologically advanced learning! We offer cutting-edge artificial intelligence resources designed to assist students and teachers alike. From homework and project helpers for learners of all levels, to advanced AI tools for educators, we are shaping the future of education. Dive into a learning experience that blends technology and education for improved effectiveness and enjoyment. Experience ClassX today, revolutionizing the realm of knowledge acquisition.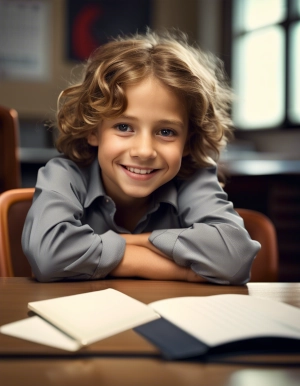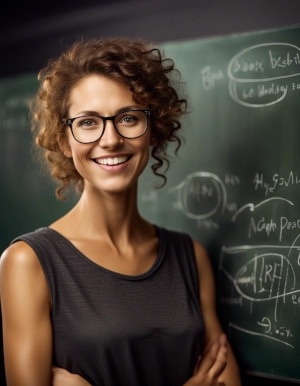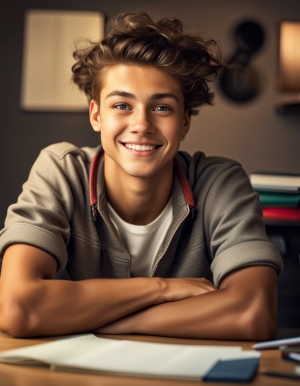 Enhance your learning experience by selecting an XTutor (AI tutor) that perfectly aligns with your unique personality.
XTutors for Young Learners
Introducing our 15 delightful and adorable XTutors, thoughtfully crafted for young children. Now, these playful companions are accessible to everyone at absolutely no cost.
XTutors for Experienced Learners
Embark on an extraordinary learning journey with our 30 premium XTutors, meticulously tailored for older children and adults. From ancient Greek philosophers to contemporary superheroes, our diverse roster of tutors awaits you. Unlock their wisdom and expertise by signing up for a premium or pro account today.
Our video lessons for young learners are not only informative, but also fun and engaging. Your child will enjoy learning phonics with the lovable AlphaBlocks, and the adventures of Captain Seasalt and his curious pirates as they learn the alphabet. Popular children's videos, animated read-alouds, and sing-alongs with StoryBots make learning English a joyful experience. Upon completion of exercises, young learners will earn completion stickers to celebrate their progress.
Our video lessons for more experienced learners are designed to take their English proficiency to the next level. Our AI teacher provides personalized tutoring to help students whenever they need it. Cross-curricular videos on various interesting topics and categories help students learn everything from health-related topics to Greek Mythology. Students can improve their English by listening to and discussing music videos and their lyrics with the AI teacher.
Interview a Historical Figure
Do you ever wonder what it would be like to chat with Aristotle, Leonardo da Vinci or even Trump? With our revolutionary Interview a Historical Figure tool, you can now ask any questions and the AI will respond in the first person of the historical figure with factual answers as far as possible. Immerse yourself in history, learn fascinating insights and improve your English at the same time!
AI Book Chat is an AI-driven platform enabling deep, interactive discussions about your favorite books with your XTutor. The platform offers two tiers of discussion, Beginner and Advanced, catering to different reader proficiencies and comprehension levels. It's an innovative tool to enrich your reading experience, whether you're reading for leisure, study, or for a book club discussion.
AI Country Guide serves as your personalized, digital portal to the diverse countries and cultures of the world. It allows you to delve into the unique similarities and contrasts that characterize various cultures. Leveraging the power of AI, our sophisticated guides offer in-depth insights into each country's distinct culture, prevalent languages, and unmissable destinations. Discover, learn, and wander through AI Country Guide, your ultimate source of knowledge of the people and cultures of the world.
Practicing your English with our XTutors has never been easier. Our XTutors will help you improve your English skills. Choose from 48 beginner topics and 50 intermediate topics to enhance your English communication skills. With personalized feedback, you can now confidently converse with native English speakers and take your English skills to the next level.
AI Homework & Project Helpers
Unlock your academic potential with ClassX, your comprehensive helper for all your homework and project needs from grades 1 to 12. Embrace the versatility of our platform covering an impressive range of 282 subjects, from mathematics to health, using cutting-edge artificial intelligence technology. With ClassX's AI Homework Helpers, you'll find personalized, in-depth answers to your questions and assistance for your homework tasks. Engage in an insightful dialogue with our sophisticated XTutors who apply the Socratic method of inquiry to spark deep contemplation, or simply type your queries to embark on an engaging, question-guided exploration of knowledge. Discover new knowledge and unravel complexities with just a click.
But that's not all! Experience a unique 10-step AI project-based learning (PBL) helper for each subject, designed to guide you seamlessly through your projects. We offer 10 sample project ideas per subject, ensuring you never run out of inspiration. Explore ClassX today, and navigate an enhanced, transformative approach to learning that simplifies not only your homework and projects but also enriches your understanding and creativity. ClassX: your ultimate gateway to academic wisdom and support.
Our AI tools are specifically designed to help students learn English effectively. The AI teacher is available 24/7 to answer any questions they may have. The AI dictionary, translator, thesaurus, grammar correction, paraphraser, summarizer, poem generator, lyrics generator, ancient text translator, figure of speech generators, imaginative narrative writing with AI, text-based role-play games, and conversation practice on 98 different topics from beginner to advanced are all available to aid in learning.