Alphabet Toys
Best Toys and Puzzles to Learn the Alphabet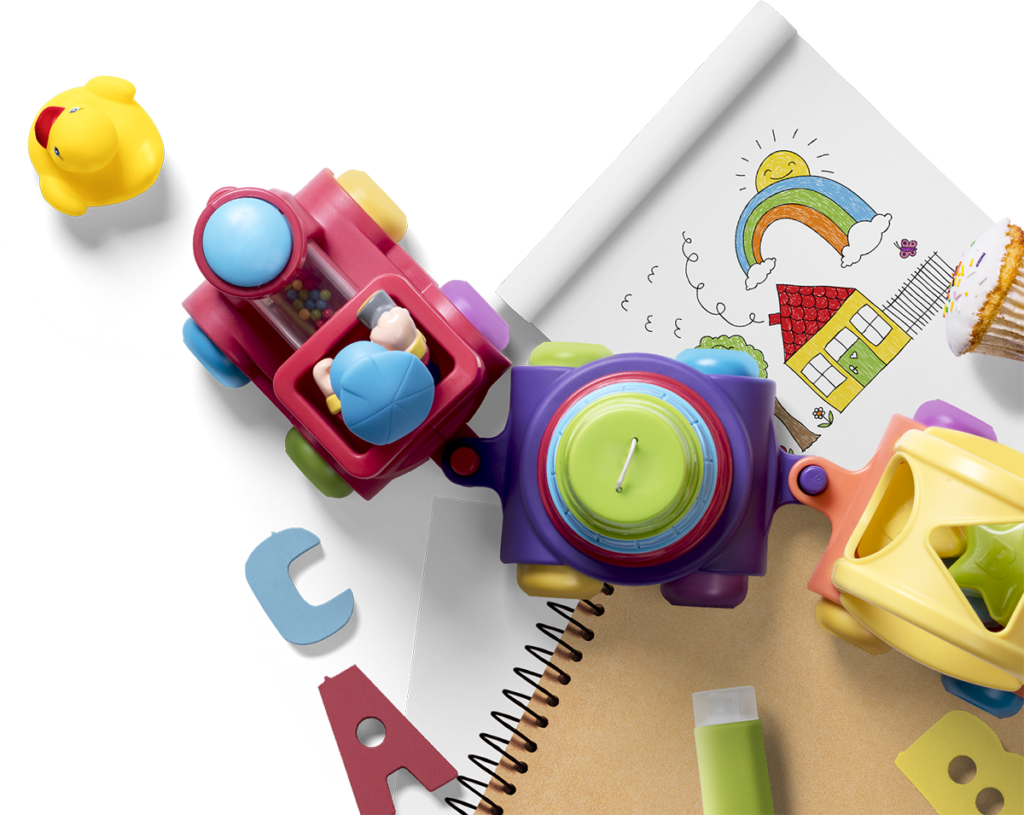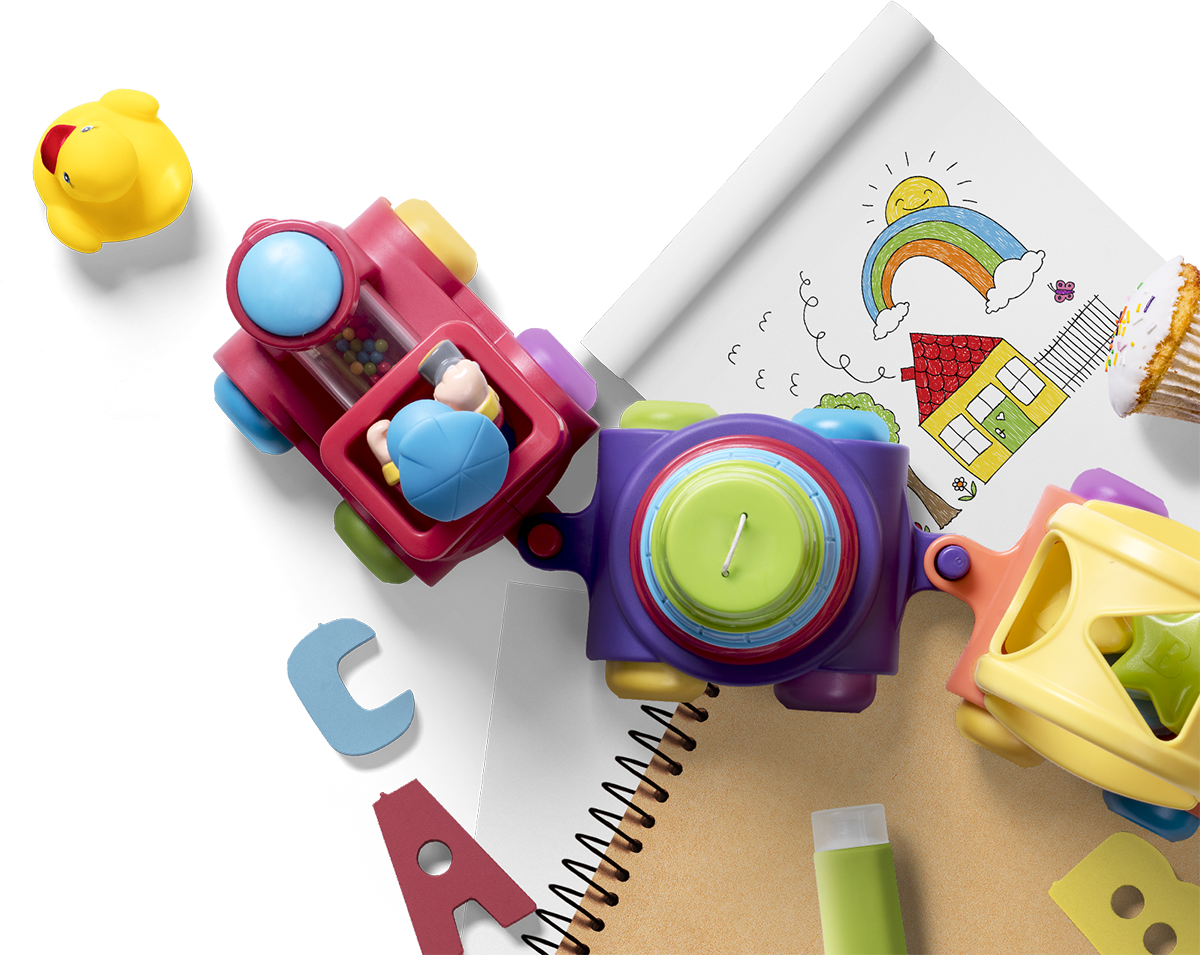 If you would like your child to learn the alphabet with online interactive games, we have a set of 27 interactive alphabet lessons that include Captain Seasalt and his band of curious pirates by Super Simple.
To complement these online activities, it's also very useful to have physical alphabet toys, games, puzzles, and mats to learn the alphabet. The best ones allow kids to manipulate the letters to learn key aspects of spelling. Activities like these make long-lasting connections between the sensory and memory parts of a child's brain.This is how retention is gained, and games and puzzles are an excellent and fun way to accomplish this goal. The following selections offer youngsters the challenge of discovering the correct ways to form words from letters and sounds and will help them with letter and sound recognition.
Most Durable Alphabet Toys
These thick flashcards and wooden letter and number blocks can withstand breaking and bending. Kids match the wooden letter block to the corresponding indent on the flashcards, reinforcing their color and letter recognition, motor skills, hand-eye coordination, and problem-solving skills. These toys are recommended for children 3 years old and older.
Best Alphabet Matching Puzzles
These puzzles let kids match the letter with new vocabulary. To reinforce shape, color and matching, the color of the flashcard slot and the color of the letter block of the LIKEE alphabet and number flashcards match. The Melissa & Doug puzzles allow kids to match the letter and animal puzzles together. Only the correct puzzles will fit together due to the shapes of the puzzle tabs and blanks.Similar to the LIKEE flash cards, the Coogam flashcards fit the letters and numbers into the grooves on the flashcards.
These games also help develop motor skills and coordination, and are recommended for kids ages 3 and up.
Best Alphabet Toys For Travel
These alphabet learning toys come with handy cases that are ideal for kids on the move. These games also help develop motor skills and coordination, and are recommended for kids ages 3 and up.
Best Alphabet Board Games
These board games provide a different way for kids to learn the alphabet. The Trend alphabet bingo game consists of 36 playing cards and Over 200 chips and Caller's mat and cards, and it is ideal for teaching kids aged 4-6 the alphabet.  The alphabet island game lets kids practice letter recognition and strengthen their early vocabulary skills while they're hunting for alphabet treasures on alphabet island. The alphabet Slap Jack let's your kid play four alphabet games using the same letter cards. The games are Go Fish, Slapjack, ABC Letter Match, and Find the Missing Letter.
Best Alphabet Fishing Games
These fishing game puzzles consist of a wooden board with a multitude of colorful fish pieces with different letters and numbers. Your toddler must use the special pole to catch the fish, helping them differentiate colors, letters, and numbers from a very early age. These magnetic fishing games were designed to help toddlers develop important aptitudes such as hand-eye coordination, fine motor skills, color recognition, and letter recognition. Additionally, it can also help to improve kids' imagination and problem-solving aptitudes.
Best Alphabet Electronic Games
Want a bit of interactivity from your kid's toys? The Leapfrog letter Band and Phonics Jam is a toy in which Tad and his letter factory friends sing their letter names and sounds and show children how to spell three-letter words. It also provides a wide selection of interactive activities through five learning modes that include letters & phonics, spelling, game, music, and jukebox. The Paloura alphabet poster is an electronic interactive alphabet poster designed by educators. It will help children learn numbers 1-10 and letters A-Z. Compared with silent alphabet flash cards, it will bring more interesting learning experiences. The AILA Sit & Play Plus includes AILA Sit & Play with the AILA Preschool 250 Words Book (bonus item) containing the complete A to Z picture dictionary included in AILA Sit & Play Virtual Preschool Learning System. The Animal Island Learning Adventure high-quality preschool content was developed by educators and innovators for early learning when it matters the most. It's hands-free, worry-free, ad-free and subscription-free with free updates.
Best Alphabet Letter Trains
The VTech sit-to-stand ultimate alphabet trains are push toys designed to grow with your child; the toy trains can be used as a floor toy, a ride on that also transforms into a baby Walker or a pull toy wagon they can fill with toy. These learning toys come with 10 activities including a storybook, clock, gears and more; 13 double-sided alphabet blocks build fine motor skills and introduce letters, numbers, colors and more.The wooden alphabet train consists of 26 alphabet carts and 1 train head. Every train body is individual and connected by magnets. Each train has 4 sliding wheels which glide easily. The alphabet train set comes with a box for easy storage and transportation.

Soft foam floor alphabet play mats are a comfortable and fun baby essential, providing hours of tummy time, play time, and a soft crawling surface. They are the perfect addition to your play room, and have become an essential play room addition, much like storage bins and a great play kitchen! Play mats can encourage the development of gross motor skills by providing a forgiving surface to build confidence and buffer any little falls while learning to crawl and walk, and be a perfect place for trying out new baby gear like toys and activity centers. These play mats feature the alphabet with accompanying animal pictures.